Movie News
Vishwaroopam 2 Trailer On Kamal Haasan's Birthday
Updated on : 06 November 2017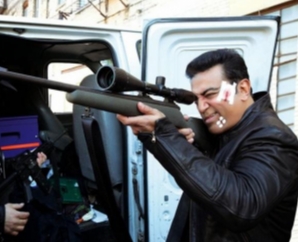 Vishwaroopam sequel's trailer. He says mind-blowing Vishwaroopam 2 trailer will be revealed soon on social media.
"The trailer had come out very well and it is mind-blowing. After the trailer launch the film might come very soon as the boom. It has been ready and coming soon as before I expected," says Ghibran.


Directed by Kamal Haasan the film features Kamal Haasan, Rahul Bose, Pooja Kumar, Andrea Jeremiah, Shekhar Kapur, Waheeda Rehman and others. Sanu Varghese and Shamdat Sainudeen had taken care of visuals and Mahesh Narayanan had edited it.


The trailer release may be on Kamal Haasan's birthday that falls on Nov 7th.
Latest News