Movie News
Muthuramalingam At its Final Stage
Updated on : 18 July 2016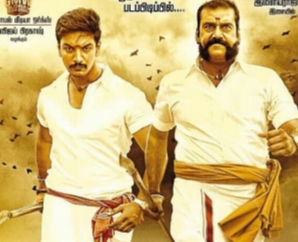 Gautham Karthik joins with legends in Muthuramalingam


Director Rajadurai's Muthuramalingam roped the legendary musician Ilayaraja as his 1001st movie in his career. Another legend 'panchu' Arunachalam will take care of lyrics. Recently Gautham Karthik is making the lead role and got opportunity to work with these legends.


A notable thing is veteran Ilayaraja and 'panchu' Arunachalam has worked with both his father Karthik and grandfather Muthuraman in their movies. It was the great honor for Gautham to work with them who is handling the third generation. It is said that maestro Ilayaraja made this veteran lyricists to pen to the songs. They work together again in this movie after 21 years.


'panchu' Arunachalam had worked in Kartriniley oru Keetham and Mayanginal Oru Madhu movie with actor Muthuraman, En Jeevan Paadudhu and Chinna Kannama with actor Karthik. Now they are working with third generation Gautham Karthik in this movie.


In this movie, Gautham is pairing with Madras and Kathakali heroine Catherine Tresa. The movie also features Prabhu, Vivek, Suman, Radharavi and Singampuli in the pivotal roles. Global Media Works is producing the movie and cinematography will be handled by U.K.


And the movie schedules at its final stage and more updates will be revelead soon.
Latest News