Movie News
Adhirindhi Telugu gets Its Certidication
Updated on : 06 November 2017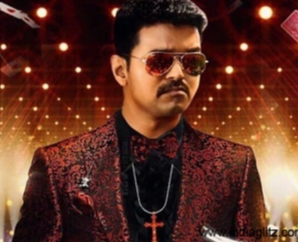 Vijay's block buster hit Mersal is set to release in Telugu titled 'Adhirindhi' on Nov 9th.


After several struggles with censor board the makers able to pull up the movie clearing censors.


The movie had received U/A from censor board and it is ready for release.


The team had conducted success meet recently. They were happy about the box-office collection and audience response for the film.


Hope the same magic works in Tollywood too. Sharrath Marar is distributing Telugu dubbed version.


They are planning to release the movie in nearly 400 screens. The popular GST dialogue and other few controversial dialogues are said to be in the film.
Latest News